The Founder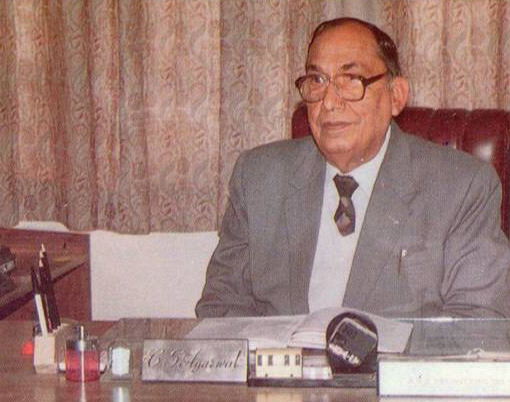 City Vocational Public School, Meerut Cantt. came into existence with the inspiring hands of Late Shri Chandra Sen Agarwal, retd. Joint Director Education U.P. The school was his dream and result of his life-long contribution to the cause of education as Ex-Secretary, Board of High School and Intermediate education in Uttar Pradesh.
He had the vision to understand the purpose of education. For him the meaning of education did not end with academics, it was important to see that our students do not get trapped in the abyss of materialism and consumerism. He wanted to create young leaders who could understand the importance of nationalism and humanism along with progress in the field of science and technology.
Today CVPS is evolving under the blessings and inspiration of that noble soul and keeping his dream alive.
Mr. Chandra Sen Agarwal
'Babu Ji'