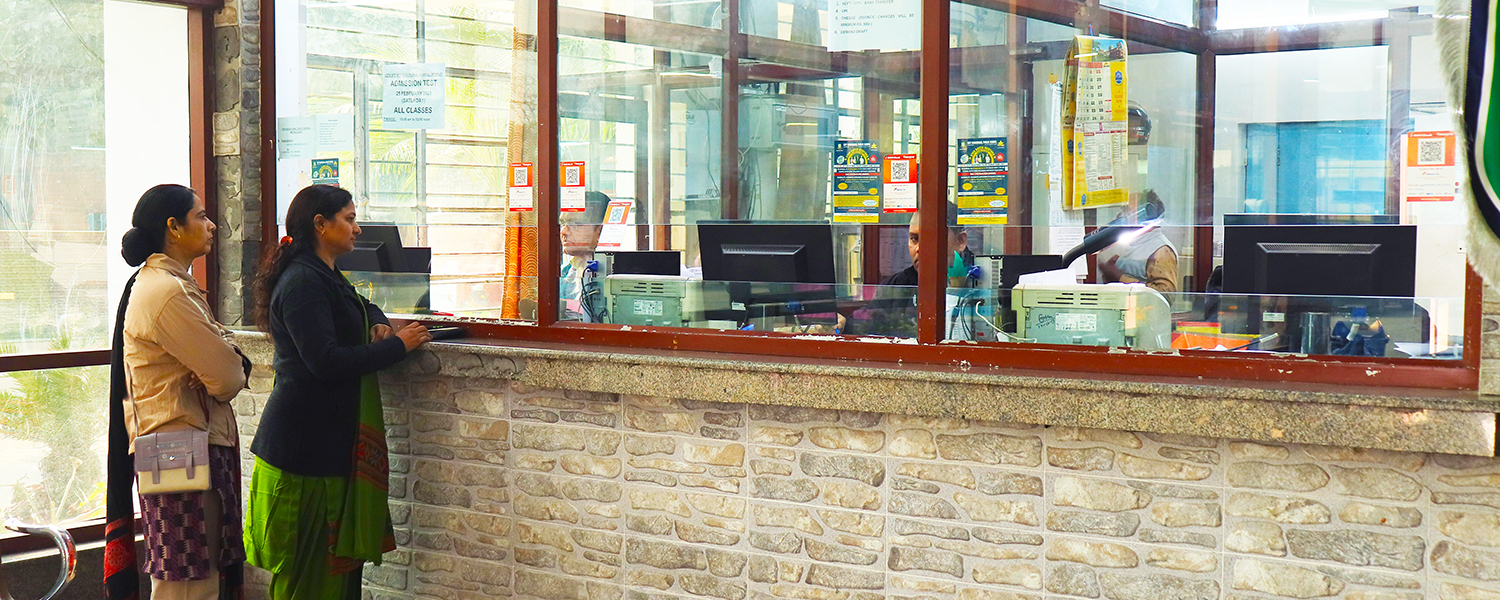 School fee has to be paid for 1 2 months in 4 instalments i.e. April, July, October and January up to 10th of the due month without fine and up to the end of the month with fine of Rs. 5/-per day. If the dues have not been paid up to the end of the month with or without fine, a fine of Rs. 10/-per day, will be charged till the fee is submitted further. The fees will be paid as per the schedule given below. The fee has to be paid for 1 2 months even if the school is closed for a long time due to reasons beyond the control of the school authorities. It is to be paid 4 times in a year as follows:
1. 1st Instalment April to June (by 10th April).

2. 2nd Instalment July to September (by 10th July).

3. 3rd Instalment October to December (by 10th October).

4. 4th Instalment January to March (by 10th January).
In case a parent has any difficulty, he/she can seek special permission for paying fee on bi-monthly or monthly basis.
Modes of Fee Payment
1. Cash

2. Swipe Machine (1.10% charges extra)

3. NEFT/lMPS/Bank Transfer

4. UPI

5. Cheque (Bounce charges will be minimum Rs. 500/-)

6. Demand Draft Bank details-with Q.R. Code.
Note:
1. The bus fee will be paid by the bus users along with the above dues.
2. Class X & XII students availing bus facility throughout the year will not request for exemption of the bus dues for the month of February & March.
3. If any student is found availing bus service without paying the bus charges, he/she may be required to pay double the charges.
4. All fee will be accepted within school hours.
The following points should also be borne in mind:-
• The fee for the whole year may be deposited at the time of admission itself.
• Fee once deposited will not be refunded.
• The tuition fee and bus fee may be revised once a year before the start of a new session.
• Any student who chooses to use school transport will have to pay for 11 months.