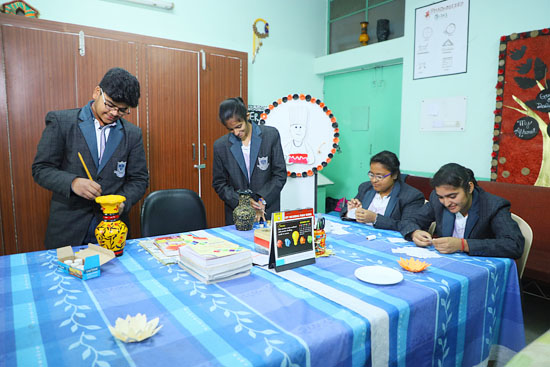 Academic Activities: Literary writing, Creative writing, Debating, Recitation, Story-telling, Production of School Magazine, Subject clubs, Audio-Visual club, General Awareness club and Quiz Competitions in various subjects.

Cultural Activities: Dramatics, Music, Dance, Drawing and Painting, Development of hobbies through hobby-clubs, fete, educational tours, Exhibitions, Group discussions etc.

Community and Social Activities: Scouting and Guiding, First-aid programmes, Celebration of Festivals, Tree plantation, visits to orphanages, old-age homes, Aids-afflicted children and celebrating Diwali with slum children etc. Participation in these activities develops the qualities of co-operation, co-existence empathy and compassion.

Physical Activities: Games, sports, athletics, mass-drill, P.T., gymnastics, excursions, marching, adventurous and exploratory activities etc. These give the students sportsman spirit, healthy competition and team spirit.